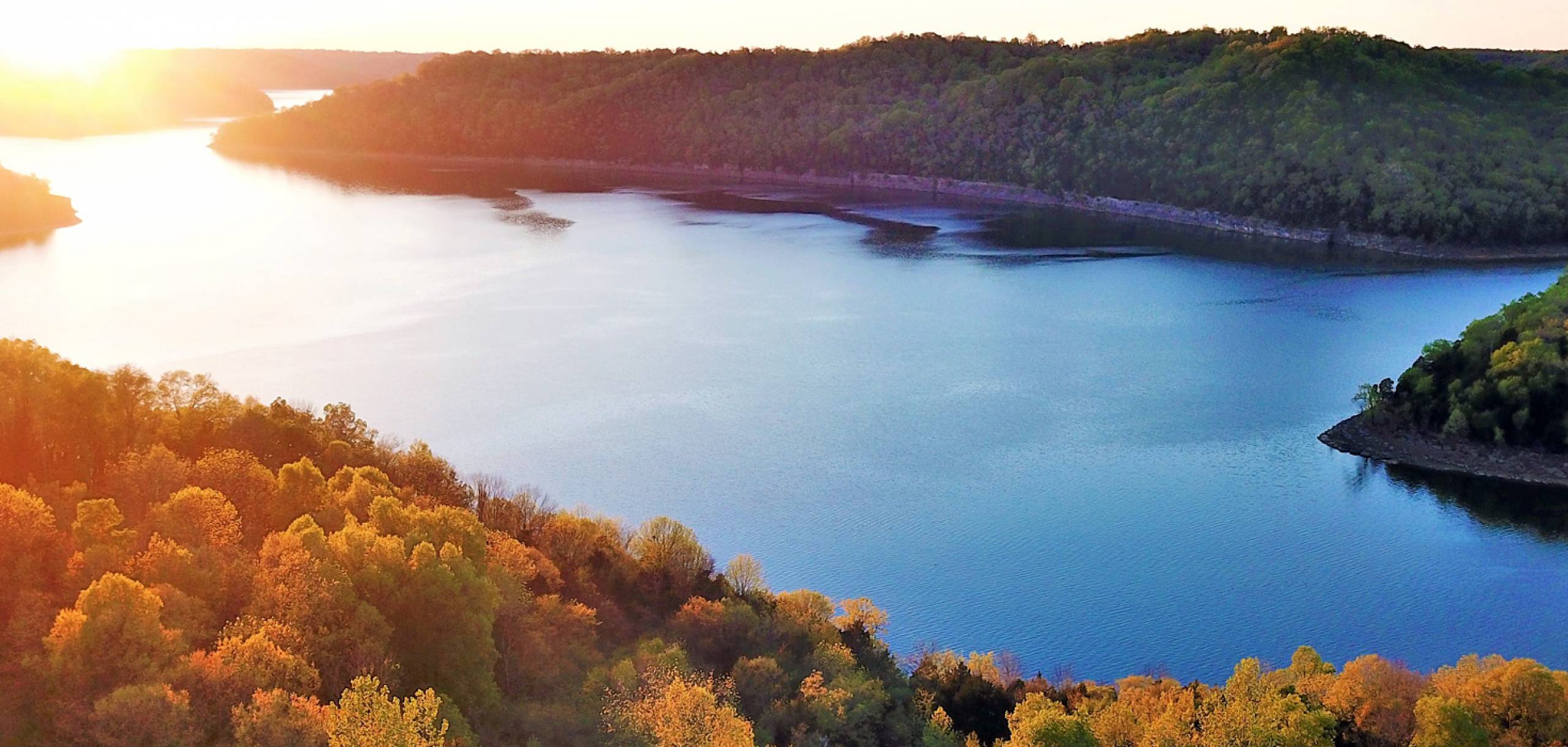 It just doesn't get any better than this!
Welcome to Center Hill Chalets
Center Hill Chalets has a wonderful line up of extraordinary properties to offer for all your Tennessee vacation needs. With our Center Hill Lake vacation rentals, you can choose from one of our modern or executive lake houses, log cabins, fisherman's cabins, private chalets or one of our beautiful condos at Highland Cove. We're sure to have what you're looking for. 
Enjoy an Awesome Tennessee Lake Vacation
Our chalets are located on Center Hill Lake in beautiful Middle Tennessee, close to many local marinas such as Hurricane Marina, Center Hill Marina, Edgar Evins Marina, Sligo Marina or Hidden Harbor Marina. Center Hill Lake is known to be one of the largest, prettiest and cleanest lakes you will find, and we know you and your family will be back again!
We're Sure to Have What You're Looking For
Enjoy panoramic lake views or privacy in a wooded setting from one of our beautiful chalets. Make lasting memories with lots of water sports, great family time while boating, tubing, water skiing, wake boarding or just relaxing on a float. You will love grilling on our awesome decks and having great family time around one of the game tables offered in most of our vacation homes.  Sit under the starlit skies in one of our hottub equipt homes, or enjoy nestling up next to a warm fireplace once winter arrives. Each home is exquisitly unique and is sure to assit you in making the perfect memories.
Center Hill Chalets Mission Statement
Our goal is to provide you with exceptional customer service and a memorable vacation you will never forget by meeting and exceeding the expectations of our guests and owners.
Our Guests – receive attentive, courteous, proactive and prompt service that results in a high level of customer satisfaction, repeat visits, and personal recommendations.
Our Properties – are attractive, clean, well-maintained, and represent the finest available vacation rental cabins in the Center Hill Lake area.
Our Owners – receive responsive, well-organized and effective marketing and maintenance services to maximize their return on investment and ensure the continued attractiveness and desirability of their property.
Our Company - It is our goal to constantly strive to seek out the most cutting edge innovations in our industry to provide our staff, clients, and owners with the most up to date and efficient means possible to maximize your vacation rental experience.
Our Employees - It is our goal to make our employees feel like family, and treat them with the utmost respect, and in turn have them treat each and every guest, owner, and co-worker the same.